Massage Center In Coimbatore
Massage Center In Coimbatore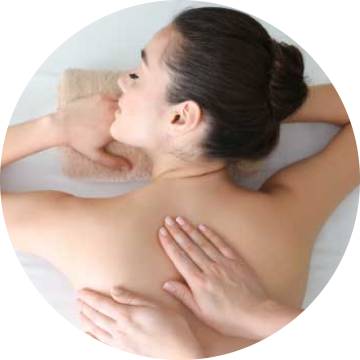 Stress Relief Massage Therapy
Stress affects mental and physical health of a person if proper care is not taken a over period. Avanika Ayurvedic stress relief treatments will take out your stress and provide a happy healthy living. We provide the best treatment and therapist in giving sensual massage in calm clean ambiance. Avanika's 5-7 day package that get you total rejuvenation and stress relief.
Get Offer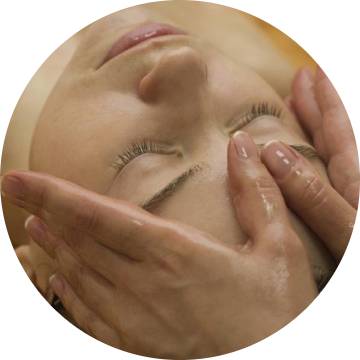 Ayurvedic Facial Massage
Tired of using chemical product for facial, we have good news to get you bright, sparkle and detox naturally at Avanika Ayurvedic Coimbatore. The oil, herbs we use are completely natural and 100% chemical free, we incorporated our classical knowledge with modern beauty care techniques is giving fabulous results. We also offer bridal readiness based on Ayurvedic classical texts.
Get Offer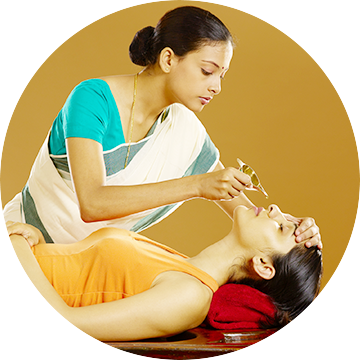 Massage Center in Coimbatore
It is hard to find an authentic and clean environment for ayurvedic massage in Coimbatore. Avanika Ayurvedic is the solution; we provide authentic classical ayurveda treatment and wellness therapies with exotic ambience, clean and hygienic environment. Well experienced therapist and authentic oils is our key to success.
Get Offer

---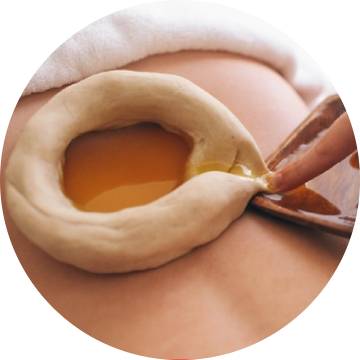 Ayurvedic Massage For Back Pain
Avanika Ayurvedic treatments are best and effective way to cure back pain without side effects. If you are taking Medicine as seen in advertisements, you may not get perfect cure. At Avanika Ayurvedic, we treat you based on your medical condition from the root based on your Prakruti, Nadi, Dosha Predominant etc. We are using the classical treatments like oil massage, Potali sweda, Vasthi (medicated enema), Kati vasthi etc will cures the symptoms from the root. Get well through our 5 days and 7 days of Back pain treatments.
Get Offer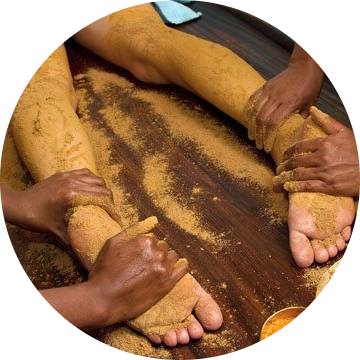 Weight Loss Treatment in Coimbatore
The Modern Life style and changed food habits resulted in many disorders of body, in that many of you faces problems like overweight. Overweight or Obesity leads to many health problems and lose confidence. We use classical Ayurvedic Treatments to reduce your body fat and maintain proper body shape. The treatments like Vasthi (Medicated enema), Udwarthana (Powder massage), Udara lepana, Bandana (classical Bandaging techniques) etc. will cleanse your body and help to maintain the proper metabolism. We also recommend diet and Yoga according to your Prakruthi (body Constitution), Nadi, and Dosha etc. Our 10 days and 14 days Treatment packages not only reduce excess fat from the body, the treatments correct your metabolism and other health issues.
Get Offer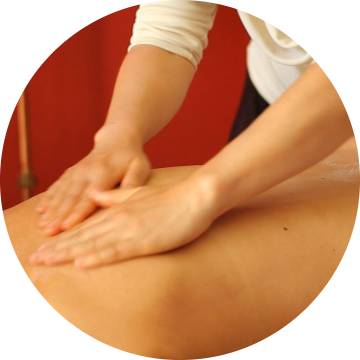 Body Massage in Coimbatore
Body Massage or Abhyangam is the way to sustain your youthfulness and strength of your body. Abhyangam helps to maintain vata, promotes sound sleep, blood circulation, maintain good muscle tone, and reduces skin problems and burning sensation of the body. Avanika Ayurvedic provides authentic Kerala four hand massage, Come Experience the authenticity of classical ayurveda and feel the difference.
Get Offer

© 2023 Avanika Ayurvedic. All Rights Reserved.